How Do I Recover Lost or Deleted Emails from Outlook 2016, 2013, 2010, or 2007?
In general, Outlook data, be it a calendar, contacts, message, and other Outlook items are usually stored in a PST File format. When you delete any of these items, they are transferred to the "Deleted Items Folders"; and, the best part is that these items can easily be restored by dragging from the folder when needed. However, in case when you use the "Shift + Delete" command, the question arises as to how you can retrieve the data.
Therefore, if you have ever accidentally emptied the deleted items folder or deleted a message from Outlook, and then realize that you have lost an important mail, then here is a sure-shot solution for you to combat this disconcerting experience.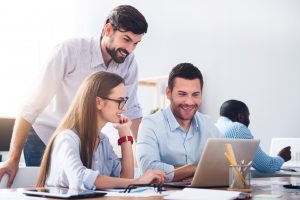 A bit of effort and these Deleted Emails from Outlook 2016, Outlook 2013, Outlook 2010 or Outlook 2007 can be recovered. Let's look at how.
How to Recover Deleted Emails from Outlook with Microsoft Outlook Safety Mechanism
Luckily, Microsoft has a safety mechanism that allows you to recover permanently deleted emails as well as other Outlook items. For recovering through Microsoft Outlook Safety Mechanism, follow the below steps:
Login your Microsoft Outlook Account
Click on Deleted Items
Click Folders
Click Recover Deleted Items
A list of permanently deleted items from Exchange Server will be enlisted
Select the email you wish to recover
Click the folder featuring Revered shaped button
On successful completion of the recovery, it will be enlisted in the Deleted Items Folder
From here, you can move it back to the Inbox
Note: The above steps mostly work in case of recent deletion. In case you are using Outlook as a Stand-alone mode, by following the below-stated method, you can recover deleted emails from Outlook.

If you have absentmindedly deleted emails using hard deleted items or have pressed "Shift+Delete," you can recover it by connecting Microsoft Outlook with an Exchange server. There is a feature named "Dumpster" in Exchange. This feature includes all the permanently lost data after its hard deletion for a Retention period.
Apart from these two, there is one more solution that stands high in terms of both quality and functionality – Stellar Repair for Outlook – which is a third-party software. This solution is widely recommended by expert professionals owing to its reliability as well as powerful design. This smart utility reduces data loss risks and also helps in efficient recovery. Further, this repair software ensures safe recovery of email items and saves it into a new usable PST that can import directly into MS Outlook. A powerful algorithm backs this software. This algorithm deep scan the PST files, search the severely corrupted files and recovers data from them.
Significant Attributes of Stellar Repair for Outlook
User-friendly graphical user interface
Enhanced preview section
Show folders in three-pane structure
Includes Find option
Offers selective mail recovery
Files Larger than 2GB can also be recovered
Can export repaired PST file in Office 365 format
Restore formatting of RTF and HTML messages
Offers support for both Encrypted and password-protected PST files
Can save recovered emails in RTF, EML, HTML, MSG, and PDF formats
Compatible with MS Outlook 2016, 2013, 2010, 2007, 2003, 2002 & 2000
How Stellar Repair for Outlook software helps you to recover Deleted Emails from Outlook
Follow the steps below to recover deleted emails from Outlook:
Step 1: Download, Install, and Run Stellar Repair for Outlook software.
Step 2:  In the first screen, you will encounter a Select Outlook Mailbox dialog box. From here, select the file for repair.
Step 3: Select the location by clicking on Select Outlook File. In case you are not aware of the location, click on Find Outlook File.
Step 4: Click on Start and initiate the recovery process.
Step 5: After successful completion of scanning, you will see a list of all recoverable files and folders in the left pane. Click on any to preview its content.
Step 6: After accessing the PST content, simply select the desired files and folders that you wish to recover by clicking the checkboxes.
Step 7: Once you are through with the selection, click Save Repaired File option and then click Save As
Step 8: Select the desired file format to save the file.
Step 9:  A window Destination Path will be directed; here, specify the location where you want to save the recovered file.
Step 10: Click on OK
The process is complete.
The Bottom Line
In a case of a hard deletion, leveraging a third-party recovery software is an ideal option. It not helps with a seamless recovery but also reduces the risks associated with data loss.  Stellar Repair for Outlook software is one such Outlook PST Files Repair tool that is tested as well as approved by expert professionals. It rates high in terms of security, reliability and functionality.