SeaMonkey is an Internet application suite that is currently being governed by a community named SeaMonkey Council. The software is a concoction of an Internet browser, an email and news client program, an HTML editor, and an IRC client. The mailing feature allows managing multiple accounts, facilitates junk mail detection, provides access to blogs and news feeds across the web, and includes support for HTML messages.
The user data and applications are stored in a location other than the program installation directory. In Windows, you will find the profile folder containing user data at the following location by default:
'C:\Documents and Settings\Administrator\Application Data\Mozilla\SeaMonkey\Profiles\nz8lvw59.default\Mail'
MBOX files (which are text files) are created for individual ImapMail, Mail, and News folders. These files contain all your messages. If you are looking for a migration from SeaMonkey to MS Outlook, you need to convert your Seagate MBOX files to Outlook PST files. Stellar Converter for MBOX is the best option to easily perform this migration while preserving the format of original email messages.
Let Us Peek Into The Procedure To Safely Convert SeaMonkey Files To PST Files Using Stellar Converter for MBOX:
Step 1: Select the mail client and then select file to be converted

Step 2: Preview scanned MBOX file

Step 3: Save the Converted MBOX file into PST


You are running:
Unknown OS
This tool is not compatible with this Operating System.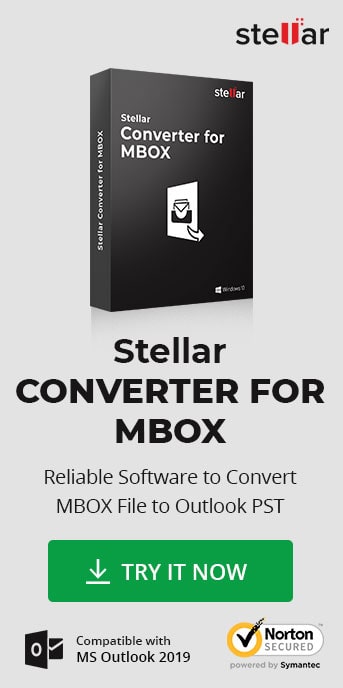 Testimonials
With joining new office, it wasn't feasible to continue my work on Thunderbird email client. My old emails were still needful for me. Thankfully, I had used this tool for migration from Thunderbird to MS Outlook 2019 and believe me it works!!
Jesse Cole