Netscape Messenger shares a good deal of functionality with Mozilla Thunderbird 2.0.0.9 and includes enhanced support for AIM integration. It is a multiplatform email and news client that is supported by web browsers- Netscape Navigator and AOL. All your email messages are stored several email folders that act like containers. The primary folder called 'Mail' may contain several subfolders. All the messages are contained within the 'Mail' folder for a particular user profile. If you are using Netscape version 2 or 3, then your messages are stored in MBOX file. The default location of this file is:
'C:\Documents and Settings\Administrator\Application
Data\Mozilla\Profiles\default\2yv6fh2e.slt\Mail'
Most users seek to export their messages from Netscape Messenger to MS Outlook. Given that MS Outlook does not support importing mails from Netscape Messenger; you require a robust and user-friendly tool to perform this conversion, such as Stellar Converter for MBOX. Stellar Converter for MBOX is an email migration tool that converts MBOX files of Netscape Messenger to PST files which can be imported into MS Outlook.
Converting Netscape Files To Outlook Files Using Stellar Converter for MBOX:
Step 1: Select the Netscape mail from the main interface. Then, select the Netscape MBOX file to be converted.

Step 2: Preview mailbox components before saving

Step 3: Save the mailbox data into new of existing PST File


You are running:
Unknown OS
This tool is not compatible with this Operating System.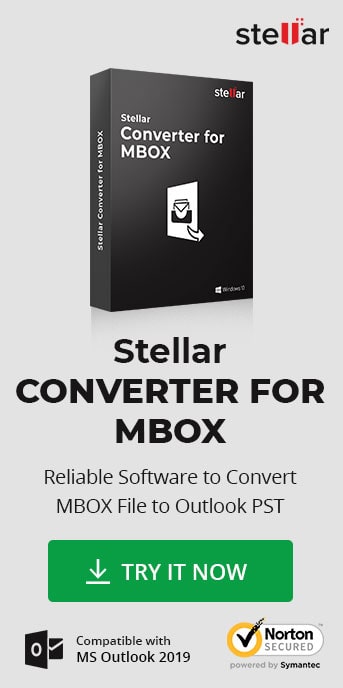 Testimonials
With joining new office, it wasn't feasible to continue my work on Thunderbird email client. My old emails were still needful for me. Thankfully, I had used this tool for migration from Thunderbird to MS Outlook 2019 and believe me it works!!
Jesse Cole