Mutt is a robust email application designed for Unix-like systems. This program was initially built as a Mail User Agent, but evolved to be a mail client having abundance of built-in commands and directives over the years. Mutt provides you with myriad advanced capabilities, including message threading, support for mailing lists, multiple message tagging, etc. The email client supports a range of mail storing formats, such as MBOX and Maildir.
Mutt stores email messages in folders. The default location of the inbox folder is the $MAIL shell variable. At startup, the mails are shown in the spoolfile at "/var/spool/mail/USER". The mails that have been read can be moved to the 'mbox' folder by setting the variable 'move=yes'. Mutt can work with four different mailbox formats: MBOX, MAILDIR, MH, and MMDF. You can specify the format to be used in mbox_type.
If you are looking for a migration to Windows and would like to try using MS Outlook, then you need to move all your mails out of Mutt to the Outlook data files. Stellar Converter for MBOX can help you make an easy switch from Mutt to Outlook by converting MBOX files of Mutt to PST files that can be imported into MS Outlook.
Converting Mutt Files To Outlook PST Files Using Stellar Converter for MBOX:
Note: You need to copy your identity folder from the Unix system to a Windows system, and then start the process.
Step 1: Select the Mutt mail from the main interface. Then, select the Mutt MBOX file to be converted.

Step 2: Preview of all mailbox components

Step 4: Use the 'Save Converted Mailbox' option to save the mailbox items


You are running:
Unknown OS
This tool is not compatible with this Operating System.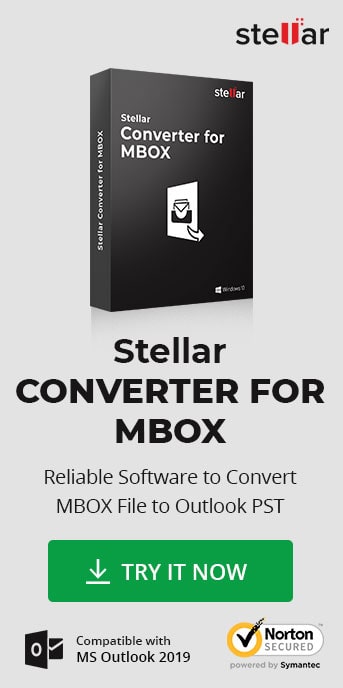 Testimonials
With joining new office, it wasn't feasible to continue my work on Thunderbird email client. My old emails were still needful for me. Thankfully, I had used this tool for migration from Thunderbird to MS Outlook 2019 and believe me it works!!
Jesse Cole