Mulberry is an email client application originally developed and marketed by Cyrusoft, but now is Open Source available for Mac, windows, and Linux. This application supports a variety of Internet standards, including IMAP, LDAP, IMSP, and ACAP. The tool provides both email and calendaring functionality.
All the configuration files reside on a remote server, rather than your computer. Mulberry keeps email messages in individual user mailboxes, wherein each folder has a corresponding .mbx file. This format is similar to the MBOX format. In Windows, Mulberry mailboxes can be found at the following location by default:
'C:\Documents and Settings\Administrator\Application Data\Cyrusoft\Mulberry\Mailboxes'
If you need to import your existing folders from Mulberry mail client into MS Outlook, then Stellar Converter for MBOX is the application of choice. The utility effectively converts MBX files of Mulberry mailboxes to Outlook PST files.
Follow The Given Procedure To Convert Mulberry File To Outlook PST File Using Stellar Converter for MBOX:
Step 1: Select the Mulberry mail from the main interface. Then, select the Mulberry MBOX file to be converted.

Step 2: Preview complete mailbox items

Step 3: Select the folder from the preview winodws to Save the mailbox data into new of existing PST


You are running:
Unknown OS
This tool is not compatible with this Operating System.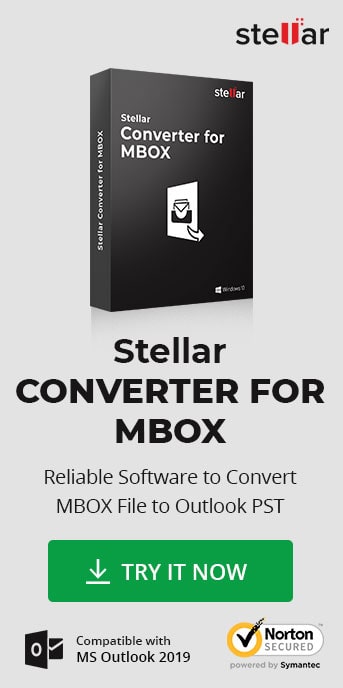 Testimonials
With joining new office, it wasn't feasible to continue my work on Thunderbird email client. My old emails were still needful for me. Thankfully, I had used this tool for migration from Thunderbird to MS Outlook 2019 and believe me it works!!
Jesse Cole