Mozilla is a freely available suite of applications that provide different functionalities, including email, web browsing, and HTML site creation. When you do a 'complete' install of Mozilla, you will be able to install all of its components. You can configure multiple accounts in Mozilla Mail and choose a POP or IMAP server for each account. The messages for a particular mail account are stored in folders, such as Inbox, Draft, Sent, etc. The default location of Mozilla Mail 'Profiles' folder that contains all your data and settings in Windows is
'C:\Documents and Settings\Administrator\Application Data\Mozilla\Firefox\Profiles'
A single message is stored as a '.txt' file. Stellar Converter for MBOX allows you to easily convert messages from Mozilla Mail into Outlook PST format. In order to perform this email conversion, follow the given procedure:
Step 1: Select the MozillaMail option from the main interface. Select the MozillaMail MBOX file to be converted

Step 2: Preview all the convertable mail items

Step 3: Select the desired folder in PST file format


You are running:
Unknown OS
This tool is not compatible with this Operating System.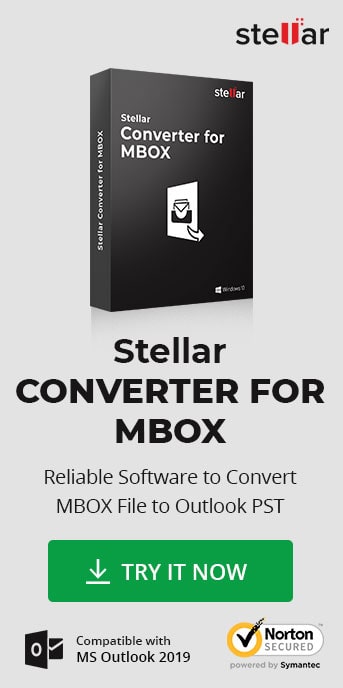 Testimonials
With joining new office, it wasn't feasible to continue my work on Thunderbird email client. My old emails were still needful for me. Thankfully, I had used this tool for migration from Thunderbird to MS Outlook 2019 and believe me it works!!
Jesse Cole