GNUMail (or GNUMail.app) is a cross-platform email program developed by the Collaboration World developers. GNUMail is capable of handling threads optimally and representing relationships between messages concisely. The software uses GnuPG message encryption to enhance security. GNUMail.app supports POP and IMAP accounts along with local mailboxes.
GNUMail stores local mailboxes as MBOX files. It supports two mail storage file formats, i.e. maildir and Berkeley MBOX. If you seek to migrate away from GNUMail and switch over to the Windows popular email client MS Outlook to enjoy its advanced email, newsgroup, and calendaring features, you need to convert GNUMail files to Outlook PST files. Stellar Converter for MBOX is an advanced, user-friendly software that converts mails from GNUMail files into Outlook PST format.
Converting GNUMail Files To Outlook PST Files Using Stellar Converter for MBOX:
Step 1: Select the GNU Mail. Then, Select the GNU Mail mbox file or folder.

Step 2: Preview converted MBOX file

Step 3: Save converted mails of GNU Mail into PST


You are running:
Unknown OS
This tool is not compatible with this Operating System.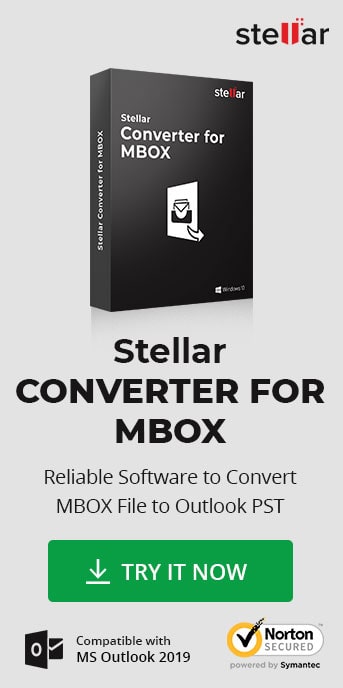 Testimonials
With joining new office, it wasn't feasible to continue my work on Thunderbird email client. My old emails were still needful for me. Thankfully, I had used this tool for migration from Thunderbird to MS Outlook 2019 and believe me it works!!
Jesse Cole