Cone is a text-based email-client and news reader. It supports Unix operating systems. Cone allows you to configure multiple mail accounts of various types, including POP3 and IMAP mail server accounts, local mail folders, and SMAP mail server accounts. As a newsgroup reader, the software performs well when reading internal local newsgroups via remote logins.
Cone Mail stores local mail in either mailbox files (MBOX). If you are using mailboxes, Cone does not directly access the system mailbox file (typically /var/spool/something). All mails stored within the system mailbox are transferred to $HOME/Inbox, which is usually accessed to view these messages.
If you are looking to convert to Windows and want to move all your mail data from Cone to MS Outlook, you can do so by converting mails from Cone files into Outlook PST format. Stellar Converter for MBOX allows safe and precise conversion of Cone files to Outlook PST files.
Converting Cone Files To Outlook PST Files Using Stellar Converter for MBOX:
Note: You need to copy the identity folder from your Unix workstation to a Windows system having Stellar Converter for MBOX preinstalled.
When you launch 'Stellar Converter for MBOX' the main interface of the software appears along with the all the main clients supported by the software. Select the 'Cone'. Then, select the Cone mail MBOX file to be converted and the hit the 'Convert' button.

After the scanning and conversion completes, you can see the preview of mails.

Select the desired mail folder for conversion and click on 'Save Converted Mailbox' icon on the toolbar. The software gives you two option for saving the converted mails. You can save the mails either in a new PST file or append into existing PST. Provide a destination to save the PST, and click 'OK'


You are running:
Unknown OS
This tool is not compatible with this Operating System.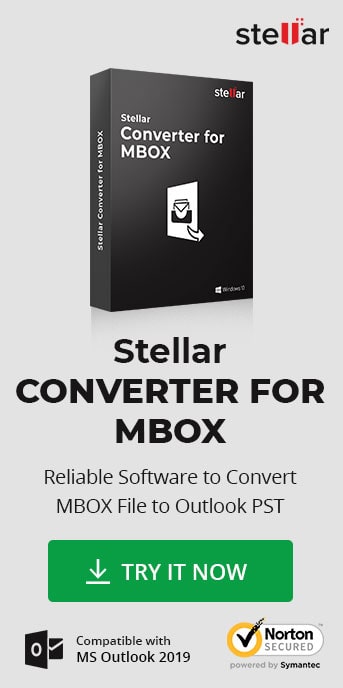 Testimonials
With joining new office, it wasn't feasible to continue my work on Thunderbird email client. My old emails were still needful for me. Thankfully, I had used this tool for migration from Thunderbird to MS Outlook 2019 and believe me it works!!
Jesse Cole