Claws Mail is a GTK+ based email client and news reader, which was earlier the development version of Sylpheed. In August 2005, the program got its own identity and started as a separate email application with new features. Claws Mail shares some functionality with Sylpheed, including the MH mailbox format. It can also handle MBOX format files using a plugin. In Windows, Claws Mail stores mail at the following location by default:
'C:\Documents and Settings\Administrator\Application Data\Mail'
Claws Mail allows importing and exporting mail in MBOX format. If you have suffered from the frozen issue repeatedly or are facing performance issues when doing network tasks, then you may want to consider an alternative to this. Most users go for MS Outlook, which features fast access and is easy to use. Stellar Converter for MBOX is a competent tool that allows you to smoothly convert Claws Mail mailboxes to Outlook-importable PST files.
To Convert Emails From Claws Mail MBOX Files Into PST Format Using Stellar Converter for MBOX, Use The Given Series Of Steps:
Open Stellar Converter for MBOX. Select the 'Claws Mail' from the main interface

The software begins converting email message from the select identity folder into PST format. The progress bar shows the progress status.

Once the process is completed, the software shows preview of all converted emails. To preview an email, you need to select the corresponding folder in the left pane and then the message in the top-right pane.

Click 'Save Converted Mailbox' from the menu bar. Select the desired option to save the converted data, Browse to location and click on Ok

After completion of the saving process, all the converted mails are saved to the specified PST File.

You are running:
Unknown OS
This tool is not compatible with this Operating System.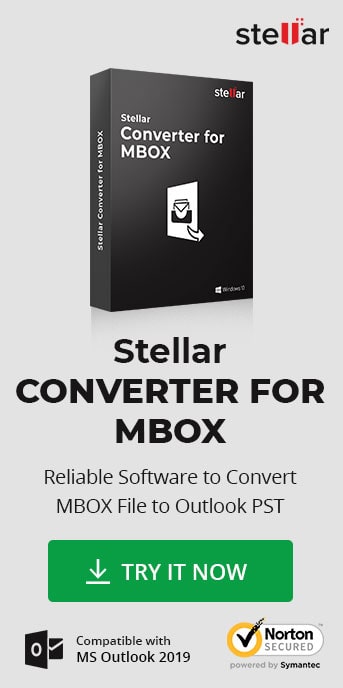 Testimonials
With joining new office, it wasn't feasible to continue my work on Thunderbird email client. My old emails were still needful for me. Thankfully, I had used this tool for migration from Thunderbird to MS Outlook 2019 and believe me it works!!
Jesse Cole